We are sure you are looking for new clients for your business. We know how hard and expensive is the process to find the best sources to get these leads and then try to filter your list before start contacting them by email or phone calls.
What we made is a tool that speeds the searches in the most popular business directories in all world using custom keywords and locations. It extracts all available contact data like name, address, phone/fax numbers, website URL, and emails.
Just Follow The 3 Simple Step Process And Let The Software Do All The Hard Work for You!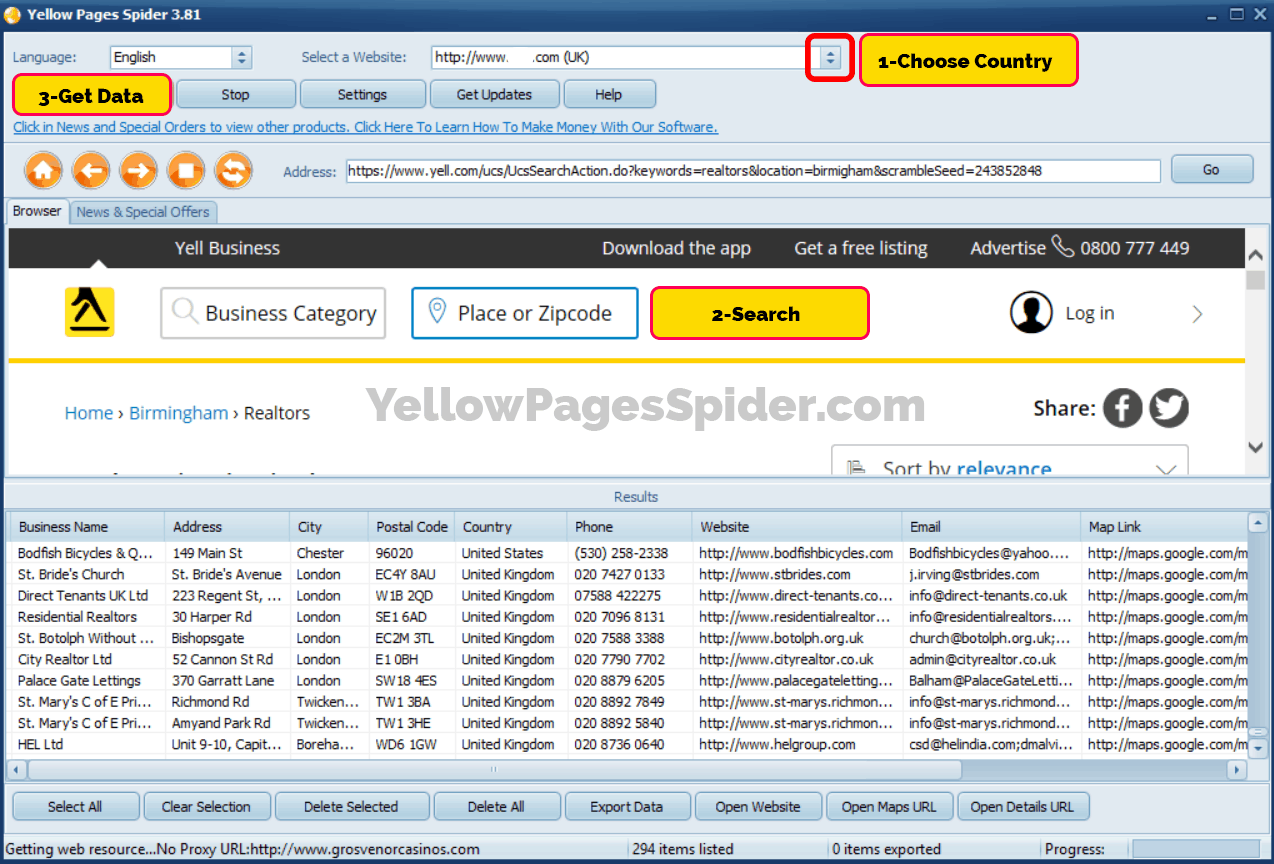 Do you want to test this tool? Try for free the trial version with all the main features. Are you ready to take advantage over your competitors that could get this software at any time? Then just go ahead, secure your copy and start extracting your leads in less than 5 minutes.
We will deliver an excellent product backed with a guarantee of 30 days (no questions to refund your payment), dedicated support and multiple offers to keep you as our customer for years to come. We are no newbies in this business. Our software is very popular in more than 65 countries where we have thousands of customers.